Proprietors
Mr. Toyin Ajayi - B.E.S., B. ARCH. (Bachelor of Environmental Studies, Bachelor of Architecture, University of Lagos, Nigeria), P.G.C.E. (Swansea, U.K.), M. A. Educational Leadership and Management (Nottingham, U.K.). Awarded Certificate of Distinction for teaching ability by the University of Wales Swansea. An old student of Christ's School, Ado-Ekiti and a graduate of architecture and design from the University of Lagos, Akoka, Lagos, Mr. Ajayi retrained as an educationist in the U.K.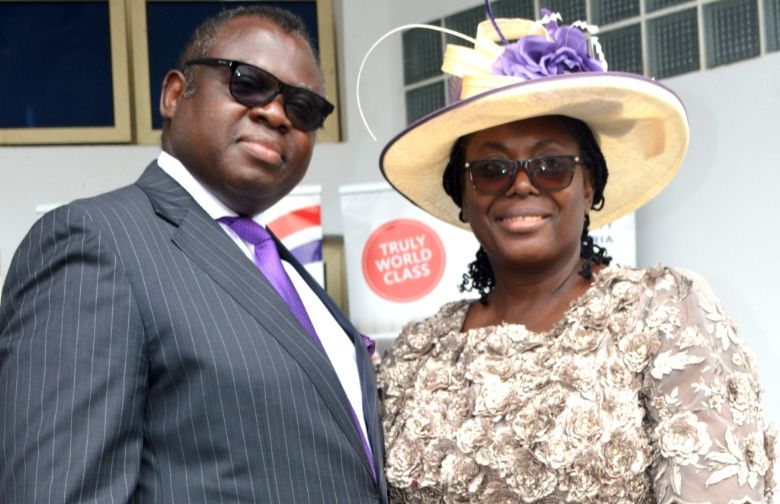 Specialising in Design and Technology and ICT (Information and Communications Technology). Definitely, a pace-setter in modern education methods and techniques and as a current and high achieving player in the international education industry, Mr. Toyin Ajayi's profile demonstrates his potential to deliver the lofty objectives of Preston International School.
Mrs. Funmi Ajayi - B.A.Ed., M.Ed. (University of Lagos, Nigeria), P.G.C.E. (Swansea, Wales, U.K.). Mrs. Funmi Ajayi is the wife of Mr. Toyin Ajayi and has taught for several years in many British schools before partnering with her husband in establishing Preston International School as co-founder and director. A graduate in Education herself with a B.A.Ed and M.Ed degrees from the University of Lagos, Akoka. Mrs. Funmi Ajayi further trained in Education in the U.K. gaining the British Qualified Teacher Status.
Mr. & Mrs. Ajayi are born-again christians and ministers of God. They are also trained musicians (voice and instrument). Mr. Toyin Ajayi - a tenor singer/soloist and a music director plays the piano and clarinet while Mrs. Funmi Ajayi plays the flute and sings soprano. Little wonder Preston International School is evolving into one of the most musical schools in the country where pupils are trained on various orchestral musical instruments which include violins, viola, cello, trumpet, horn, tuba, saxophone, clarinet, flute, tuba and many others.