New School Band Spicing up the Assembly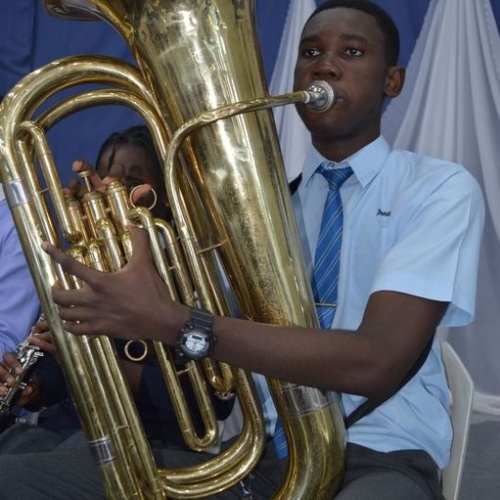 Preston International School held its assembly with the new drum band on the 17th of June, 2016. The assembly began with everyone on their knees praying, before the processional hymn was played to usher in the directors and the Senior Management Team.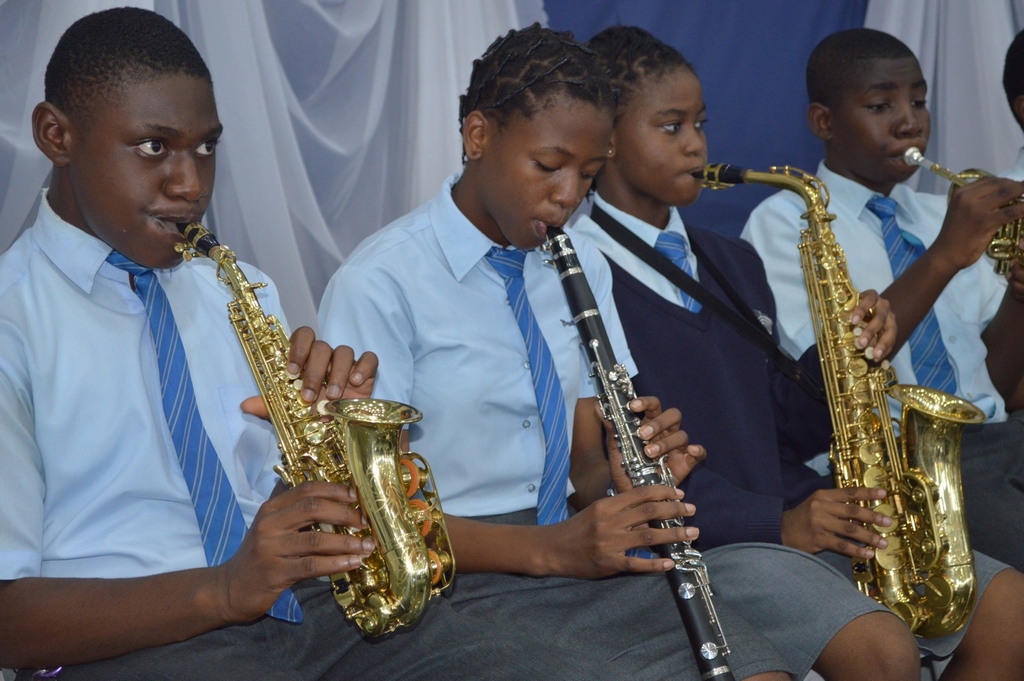 The congregational hymn was sung heartily
with the help of the orchestra, who played with their soul and heart. The sermon followed smoothly after, with students and staffs paying rapt attention to the preacher. Following this, the anthems were taken. The new drum band really impressed everyone including the directors with their extra ordinary performance; it was indeed an awesome one. They were equally commended and encouraged by the proprietor himself, Mr. Toyin Ajayi.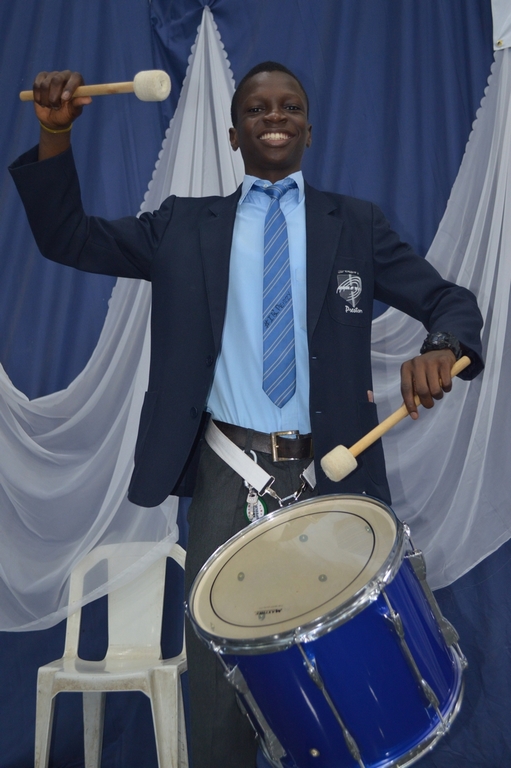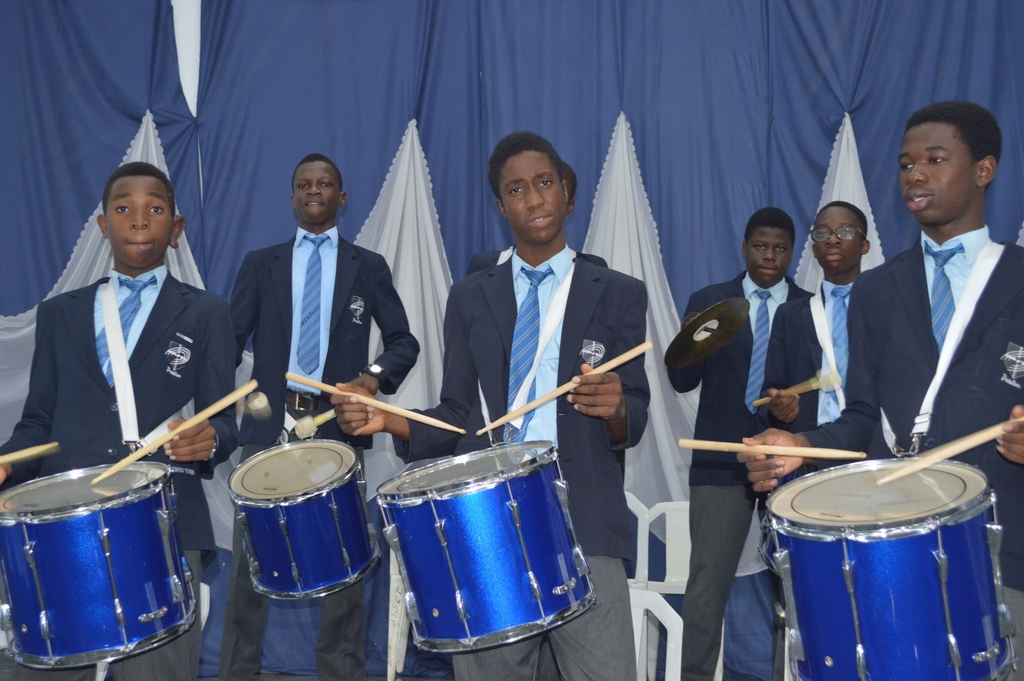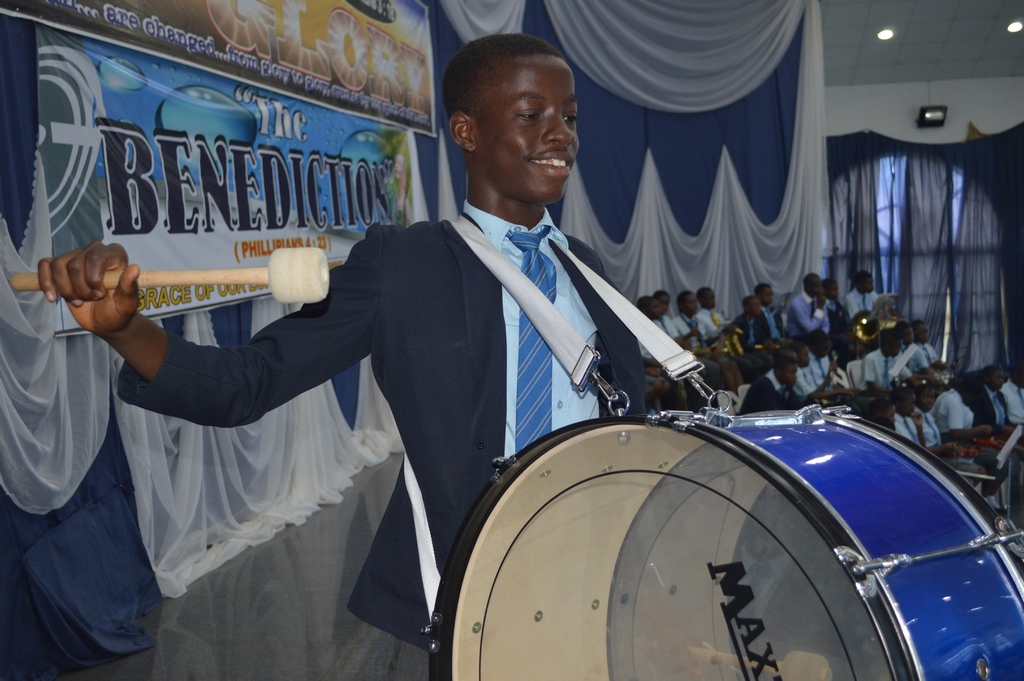 The school management decided to announce the year group President for each set:
JSS 1- Aina Mosope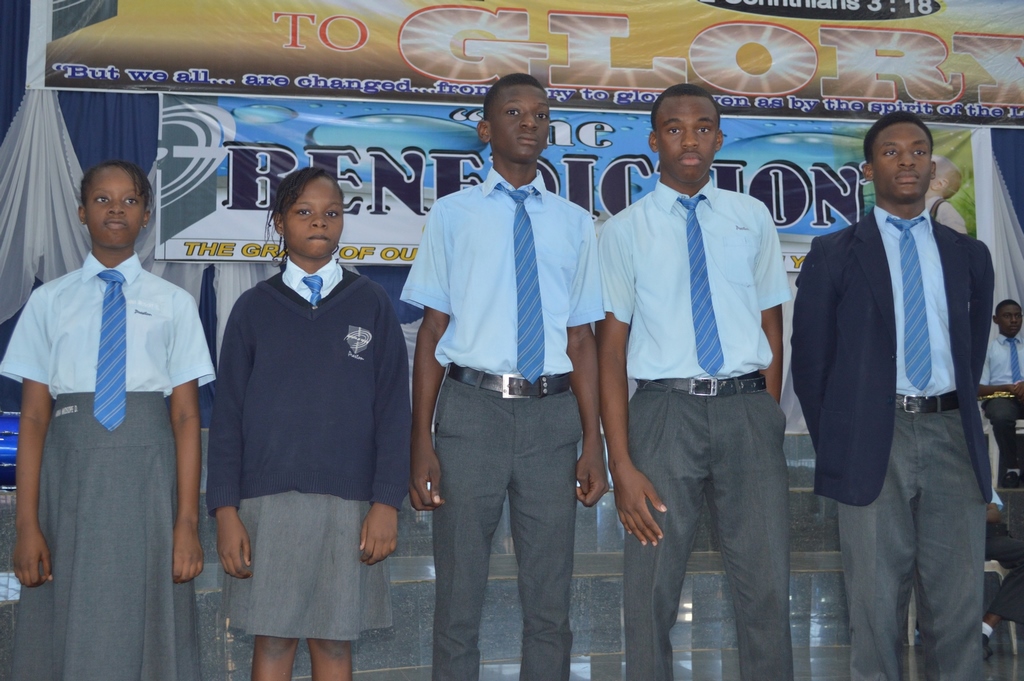 JSS 2- Adiji Honour
JSS3- Amusan Gbolahun
SS1- Osanebi Precious
SS2- Bolaji-Oyenekan Timofe
We are truly leaving by our motto. WE ARE ABLE!
Here are more of our assembly pictures.