Adebanji Alade Prize for Art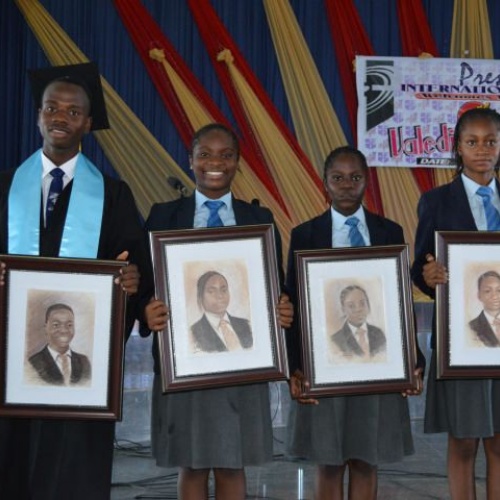 Today, the 17th of July, 2015, four students of Preston International School were presented with portraits made by Adebanji Alade Artist - a UK based celebrity artist of Nigerian descent who is a friend of the school.
The objective of the award is to encourage young budding artists to keep on enjoying the joy and satisfaction that Art brings.

Creativity through Art is encouraged at Preston International School. We thank Mr. Adebanji Alade for his encouragement and support for the children at Preston.
The awardees are Fasawe Oluwafiropo, Ayodele Esther, Asiwaju Adesola and Okorodudu Weyinmi.