Prestonians Embarked On An Adventurous Journey | Duke of Edinburgh Award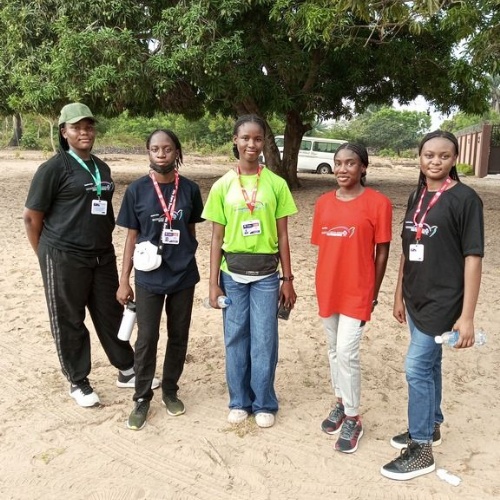 "When the mind is stretched by new experiences it can never return to its former dimensions" - Dr. Kurt Hahn
On Friday, 10th February 2023, 32 students from Preston International School embarked on a four-day Adventurous Journey to Lagos State. The purpose of the journey was to encourage a sense of adventure and self-discovery whilst undertaking a journey within a group.
All participants were challenged to plan, train for and undertake a journey with a purpose, in an unfamiliar environment. The opportunity to engage in this challenging activity in a new environment provided Prestonians with the chance to learn more about the wider environment, including the impact that their activities could have. The opportunity also helped to develop participants' self-confidence, health and fitness, teamwork, and leadership.
On Saturday, participants took a walk from the camp (Healing Camp) to Lufasi Nature Park on an exploration trip. They also undertook expedition/exploration to Debojo Beach. At the end of the exploration journey, participants were able to understand group dynamics, enhanced leadership skills, improved planning and organizational ability, and attention to details, learning to make real decisions and accept real consequences, developed self-reliance and independence, developed health and fitness and finally improved their investigating, reviewing and presentational skills.
Two Prestonians - Ajibade Ifeoluwa and Akani Olamide were highly commended for showing great leadership by summoning great courage to help find assessors and some accompanying staff who missed their way coming back from the forest.
We look forward to seeing our young leaders manifest some of these new skills learnt in the school and the world at large.
Bravo!