2022 Independence Day Celebration - Walk Around School Parade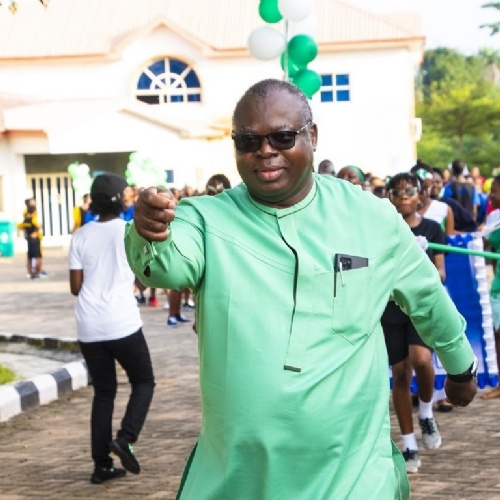 Energy, excitement, enthusiasm amongst others, were the expressions on the faces of our brilliant Prestonians who demonstrated their patriotism to our dear country Nigeria with walk around school parade during the early hours of today to commemorate the 62nd Independence Day celebration.
These lovely students and staff members raised their voices with the harmonious school band in singing victory choruses. The Flag hosting event which was anchored by the school parade commander - Tobiloba Aturamu, supported by the sub-guard commanders - Chioma Omo and Emuejevoke Inuma ushered the National Anthem and Pledge to renew our commitments to this great country.
The proprietor - Mr Toyin Ajayi during his address shared his wonderful testimonies of wonderful achievements God has helped him with in this great country; He further encouraged everyone to be hopeful and prayerful as our request for a new and better Nigeria shall soon be granted by God.
Click here for the pictures.