3rd Term Prize-Giving & Awards Ceremony (2021-22 Session)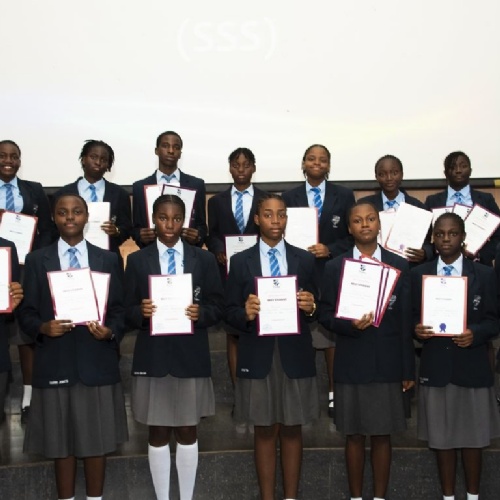 Preston International School on Friday, 23rd September 2020 held the deferred prize-giving and awards ceremony in recognition of outstanding achievements and performances of her students last term.
There were behavioural awards, best in each subject awards, 3.5GPA and above awards, overall best students award, special awards as well as cash prizes for students who won the overall best in subjects. The Directors' Premium Award was won by Olaoluwa Fatukasi.
The highlight of the event was the JSS3 students' Walk of Honour who appeared in beautiful apparels and walked across the stage to have a handshake with the Proprietor. Congratulations to them on their transition to the senior school.
Congratulations to Terra House members who emerged yet again as the Best House of the Year 2021/22. They will be having their party soon as they are set to paint the town red!
Well done to our lovely Prestonians.
Click here for the pictures.