Inter-Class Debate Competition - July 2022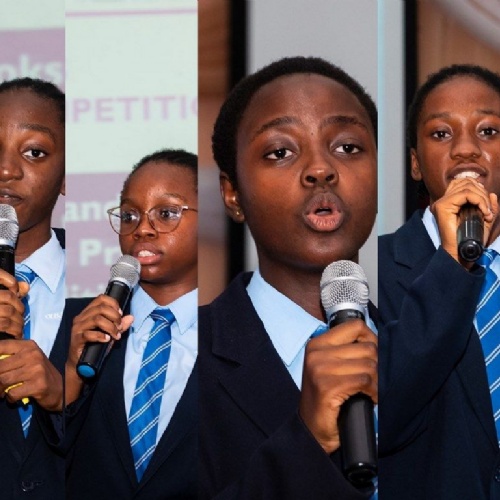 This term's inter-class debate competition organised by the languages department under the leadership of Mr. Felix Jegede was one with a difference as our learners fluently delivered their valid arguments with confidence and audience engagement.
JSS 1 representatives – Demilade Oyegoke, Daniel Dollar and Esho Esther battled with Demilade Animashaun, Peace Akomolafe and Omotara Sanmi-imisi who represented JSS 2 students, supporting the motion which states Technology Makes Children's Lives Better.
The clash of the titans was that of the senior students on the motion which states E-books and Online Education is Preferable to Traditional Hardcopy and Physical Classroom supported by SS2 representatives – Chukwunonye Eziashi, Toluwanimi Olujide-ojo and Oghenfejiro Umuerri battled with SS 1 representatives – Mistri Ikuru, Chinenye Awaibe and Chinaza Okoli.
At the end of the contest, JSS2 and SS2 won the debate. Congratulations to them for proving that they are a step ahead.
Click here for the pictures.