CHRISTMAS CONCERT 2021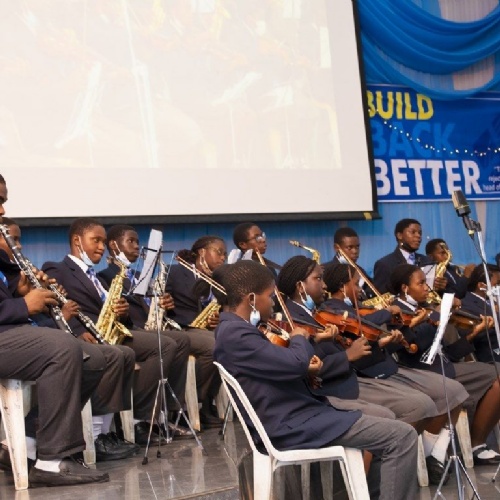 The theme for this year's Christmas Concert was 'Behold The Star'. At exactly 4.00pm on the dot, the concert was streamed live online as parents and friends of the school joined the whole school community who decided to remain in their 'bubble' at this time.
It was a fantastic and blessed evening as we were treated to a number of musical renditions, Bible reading, sermonette, drama presentations and songs commemorating the birth of our Lord and Saviour Jesus Christ. The school orchestra played 'Long Time Ago in Bethlehem' arranged by our own Mr Femi Makinju (Coordinator of Salem Academy of Music @ Preston) and we had a fantastic violin duet of Christmas Tunes by Fikayo and Caleb. The Choir rendered great songs such as Ding Dong Merrily on High, Behold The Star, O Holy Night and Joy to the World. Our own music teacher, Mrs Oke Awosusi again composed and taught the children the song, 'Oluwa S'ohun Ayo Fun Wa' which he directed. In all, it was another very successful and memorable Christmas Concert 2021. Well done to all presenters and participants. Thanks to all for your support and prayers. Merry Christmas to all!
Check the Christmas pictures here.