Post Pandemic Welcome Back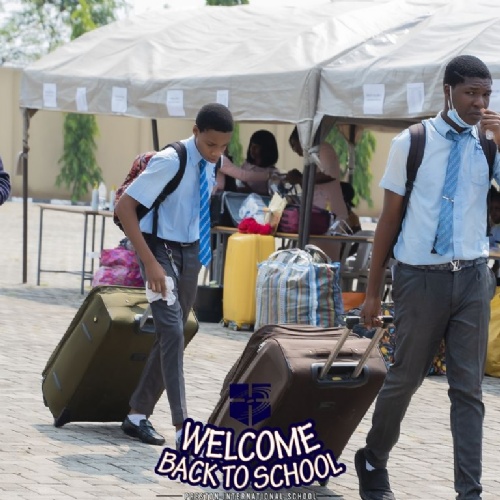 Joyful, Joyful, We adore Thee – the Almighty, who alone has spared the lives of our students under His wings to have resumed today in readiness for academic activities to commence on Monday 18th January 2021 by His grace.
We are trusting God for His unending mercies to see us through the pandemic even as measures to help secure the community at large has been put in place.
To the parents, we know you'll miss your child(ren) but not to worry, Preston is a home away from home and at such, your constant prayers will be highly appreciated.
View the pictures here.