Launching of Preston Super Loaf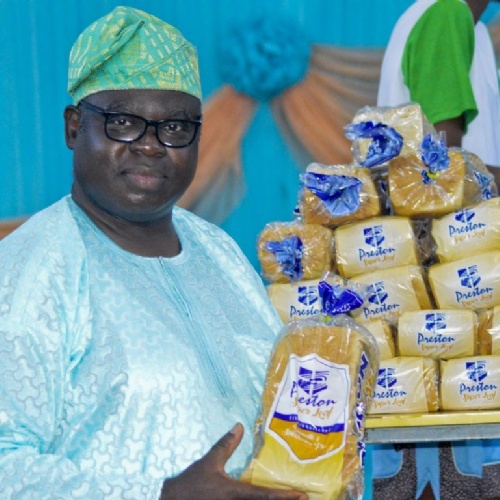 Man proposes, God disposes. It pleased the Lord to uphold our proposal to launch Preston Superloaf, the first product from Preston Bakery on Tuesday the 1st of October, 2019 as part of the Independence Day celebrations here at Preston. The date was set several weeks before and we are thankful Heaven said "Amen!" for without Him, we can do nothing (John 15:5) "For in him we live, and move, and have our being."(Acts 17:28)
All students gathered for breakfast after the Independence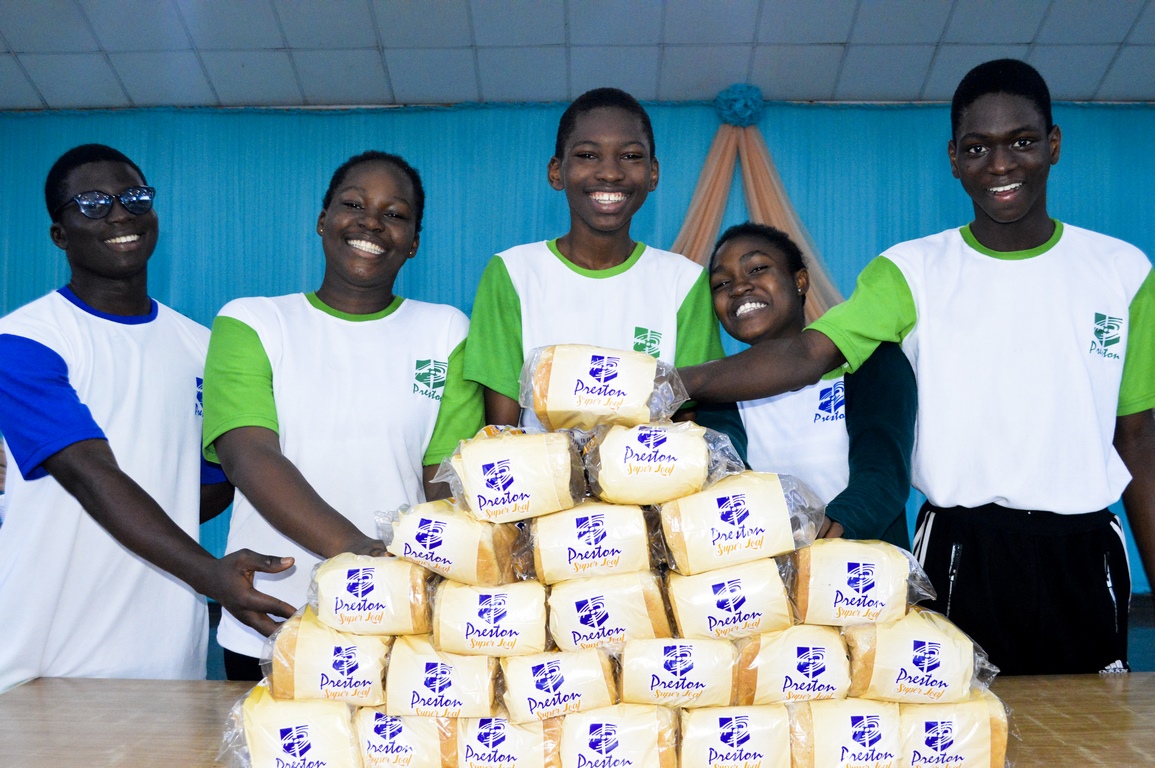 Day parade in the dining hall and within minutes, the delicious PRESTON SUPERLOAF was launched and munched. The senior prefects and the dining hall prefects, the Proprietor and Mrs. Fasuyi had the honour of unveiling the bread and praying over it before students consumed it. The Proprietor, Mr Toyin Ajayi gave a short speech tagged, 'Lessons in Entrepreneurship' where he encouraged all present to do one thing everyday towards achieving their dream as parallels were drawn with the realization of Preston Bakery an idea originated by the Proprietress Mrs Funmi Ajayi. The objective was to produce the best quality bread for the nourishment of Prestonians. Practically all who have tasted Preston Superloaf have been hooked by its wonderful texture and taste. So, we are happy to share the goodness with all who might be interested. Really yummy!
The goodness is beginning to spread….everywhere.
Click here to view the pictures.