LAUNCHING OF SALEM ACADEMY OF MUSIC'S UNIFORM & MAIDEN ANNUAL GET TOGETHER – 02-02-19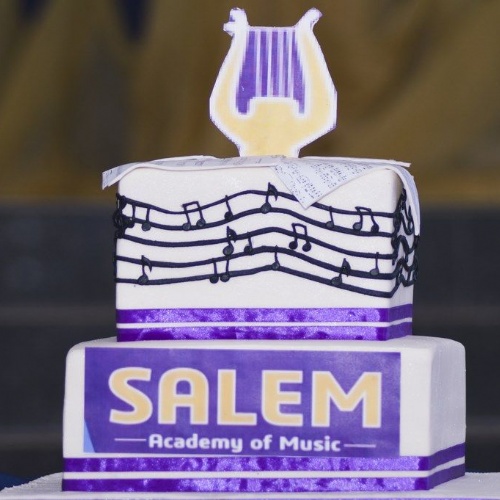 We had a wonderful and colourful event here at Preston on Saturday the 2nd of February 2019 as 'Salemites' donned their new purple uniforms – depicting royalty, branded with the Academy's logo (the harp of David) and turned up all looking dapper for the maiden annual get together event which kicked off at 12.00 noon.
Salem Academy of Music is a school of music operating within Preston International School with the following objectives:
• To train young people to play musical instruments to a very high standard to make them useful in their various churches and in any setting where musical talent can be useful.
• To present students of the Academy for standard musical assessment and accreditation with examining bodies such as MUSON (Musical Society of Nigeria) and the ABRSM (Associated Board of the Royal Schools of Music) in the U.K.
• To have its own orchestra to present concerts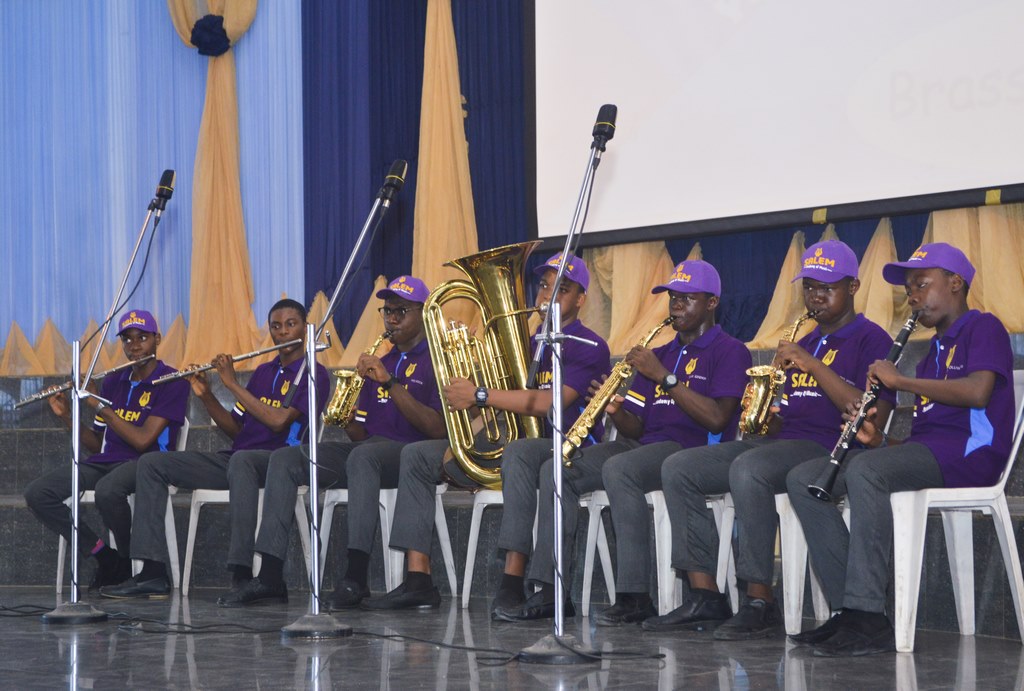 at various times of the year and also participate in external events – local, national and international.
• To be socially responsible by initiating charity/fund-raising events for the betterment of lives of those in need in our society.
The brass ensemble thrilled us to wonderful presentations and our own maestro violinist, Bolu Oladehinde also played dexterously on her violin to the thrill and applause of everyone. The Coordinator of the Academy, Mr. Babalola Taiwo in his speech admonished all instructors and students to put in more effort to ensure that the objectives of the Academy were all met.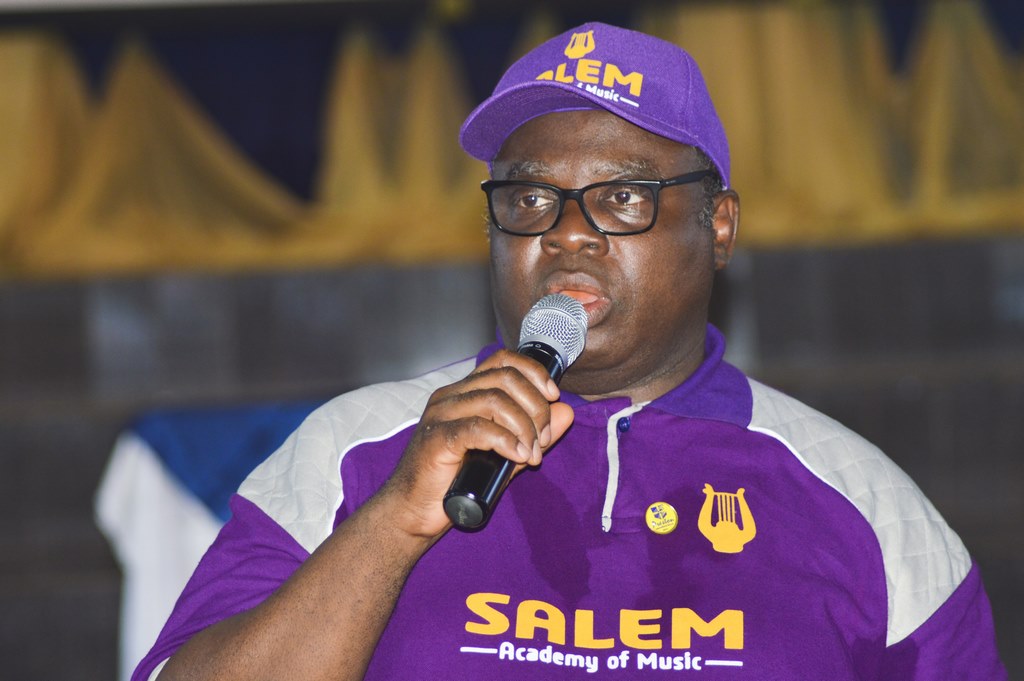 The director of the Academy Mr. Toyin Ajayi also gave a talk on 'Running with the vision' drawing his text from Habakuk 2:2 – "And the Lord answered me and said, Write the vision, and make it plain upon tables, that he may run that readeth it". He encouraged all present to apply the 7 Ps (Punctuality, Preparedness, Performance, Participation, Personal Conduct and Praise) in ensuring a better attitude in order to be successful. The Proprietor also drew the attention of Salemites to the fact that being members of Salem Academy of Music goes a long way in giving them an edge over others when it comes to securing admissions as most institutions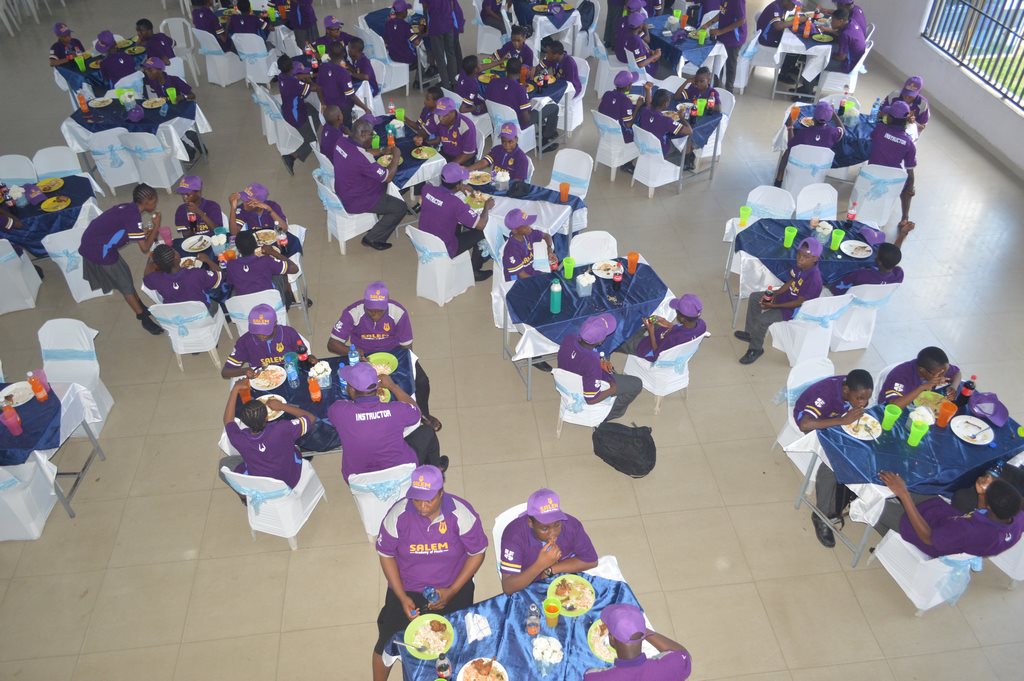 are now looking for the 'extra' value that students bring with them. Glowing reference letter had been written by him to enable previous students gain access to top universities in the world. Parents were also encouraged to enrol their students in the Academy so they will benefit from all the skills and value addition that Salemites enjoy.
It was a very wonderful occasion. Small chops, fried rice, salads, drinks and cakes (desert) were all on the menu and thoroughly enjoyed by all! Everyone left the venue of the party feeling really refreshed and certainly committed to the vision of Salem Academy of Music. We are already looking forward to next year's event! God bless you all!
Click here for the pictures.