Black History Month 2018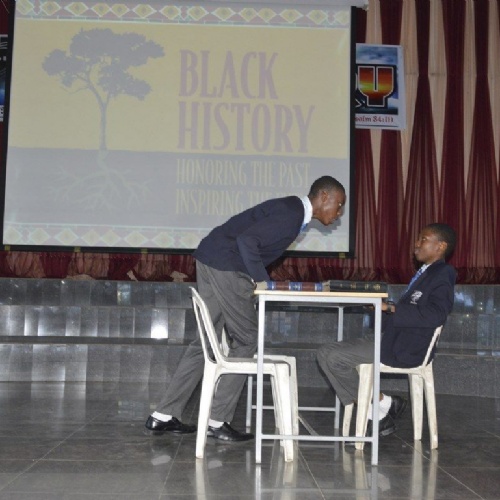 It's the Black History Month here again. A month dedicated to honour and preserves the memory of our great heroes who rose up to fight for equal rights across the races.
This year's celebration was themed "Honouring the past, inspiring the future". It was filled with different activities such as the opening speech presented by the history teacher – Mr. Bamidele Ayodele who spoke about the black fight for freedom and reasons why we should honour the past and inspire the future, followed by couple of presentations to nail in the subject matter.
Wrapping up the programme was the short poem in French "Afrique Mon Afrique" recited by the French students and the drama troupe presentation that defines the struggle for success and stating clearly that "No one has any business with failure".
It was indeed educative, reminding us of our proud of our rich cultural heritage.
View the pictures here.