Yoruba students' visit to Ile-Ife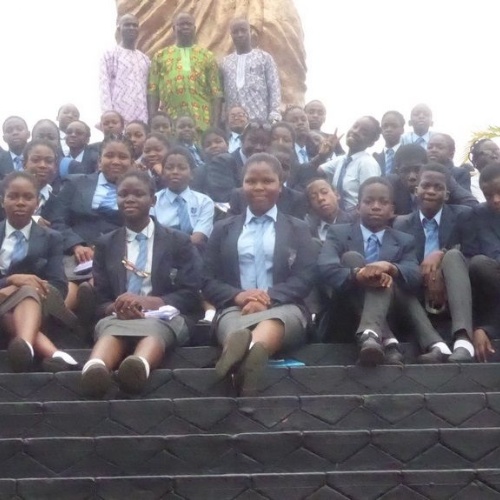 Our belief system, ways of life, views of life and practices all have their root in culture. Preston International School reckons with this fact, which is why we make our students go on focused cultural excursions from time to time to engender valuable connection with their roots.
On the 5th of May, 2018, the selected Yoruba students went to Ile-Ife being the cradle of Yoruba race to broaden their knowledge on the historical datum of the Yoruba kingdom. They visited the Palace of the Ooni of Ife where they learnt about the three-stage palace existing there – the last of which they could not gain entrance to due to strong traditional beliefs. They visited the 4 courts that were in the palace where issues are resolved by the elders of the kingdom.
The fourth court, being the most significant is labeled the TEMPLE OF WISDOM – so sacred that shoes must not be worn there, pictures could not be taken there and words must be carefully spoken because they would be divinely endorsed.
Finally, the students visited MOREMI's site – the brave woman who saved her people from slavery becoming a legend still celebrated today.
It was indeed an exciting and educative outing for the students.
Click here for the pictures.