SS2 Geography Students' Excursion to Erin-Ijesha Waterfalls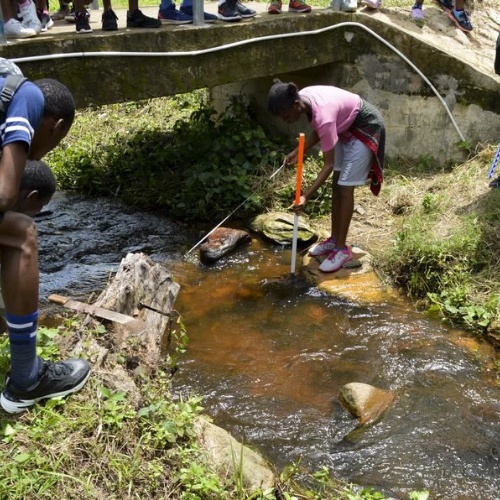 Activities that help children develop good technical and 'hands-on' skills as well as a strong sense of community, is best achieved through co-curricular activities which go 'beyond academics'.
On the 15th of June 2019, the SS2 Geography students embarked on a trip to Erin-Ijesha to see the aged Olumirin waterfalls which is already a well-known tourist attraction within our country. Their educational visit centered on river analysis where they experienced firsthand the features of the upper course of a river and carried out practical measurements on the width and depth of the river. They explored other notable geographical significance of the place to translate theory into practical.
In the midst of their learning, they enjoyed the waterfall splashes, mixing learning with fun before closing the window on the trip. Indeed, learning with fun is the best educational experience.
Check the pictures here.